The Beginner's Guide To Hosting Christmas
There's something about all the preemptive jolliness of of the season and city lights that fills us with the desire to invite heaps of people over, crank up some Jingle Bell Rock and have a merry old festive bash, What only occurs to us much later (once all the invites are sent out) is that, holy smokes, we're going to have to make stuffing and come some sort of winged creature. Lucky for you, we saw this coming and have prepared the beginner's guide to hosting an epic Christmas feast. Here we go.
---
1.Plan Your Menu
Food makes memories. Ask someone about their Christmas and food nearly always top of the list. So let's plan the meal. We'll start with the star attraction and go from there.
Mains
Do you want to go classic and make The Turkey™ or are you the Christmas hipster who wants to make something different? Here's a selection of showstopper mains to choose from.
A brilliant turkey with delicious stuffings - It's super traditional and festive, but might be tricky to get a hold of.
Perfect roast chicken with stuffing and gravy - Everybody likes chicken and it's easy to find last minute. Make a few and try different stuffings.
Pork roast with cranberry, peach sauce - Crackling. Need we say more?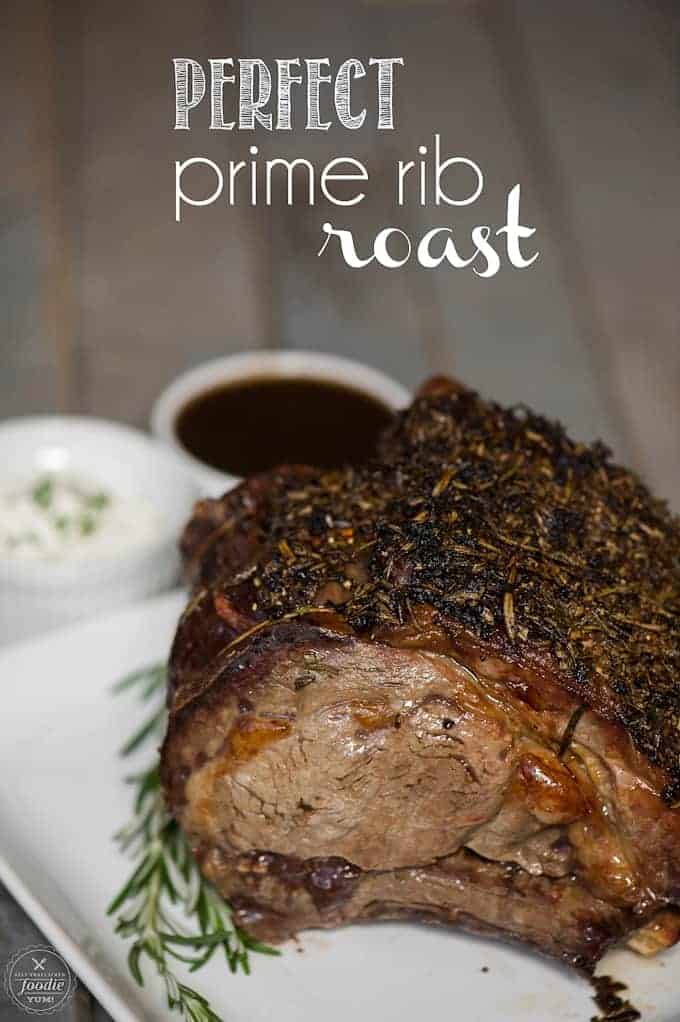 Perfect prime rib roast - This prime rib recipe makes a bold rich red wine sauce but I'm also of the opinion that a good prime rib roast always deserves a little horseradish kick on the side too.
Garlic honey mustard slow cooked ham - If your holiday house is anything like mine, then you run out of oven space very quickly.  That's what makes this recipe so great – whip out your trusty slow cooker and you can make a delicious garlic honey mustard show cooked ham without so much as warming the oven!
Good Stuff. Did you pick one? Jot it down along with the ingredients you'll need. Let's move on to the starters.
---
 Starters
We know it's backbone but it works. Whether you even want to do starters will depend on the time between arrival and sitting down to eat and how many people are coming (do you want them to be starving before mains, or semi-satisfied?) Either way, you don't want to be confined to stove land all day so be clever with your choice.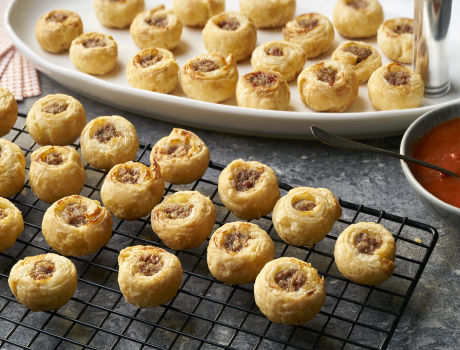 Sausage bites - You'll only need two ingredients for this super simple starter - and you won't believe how good they are!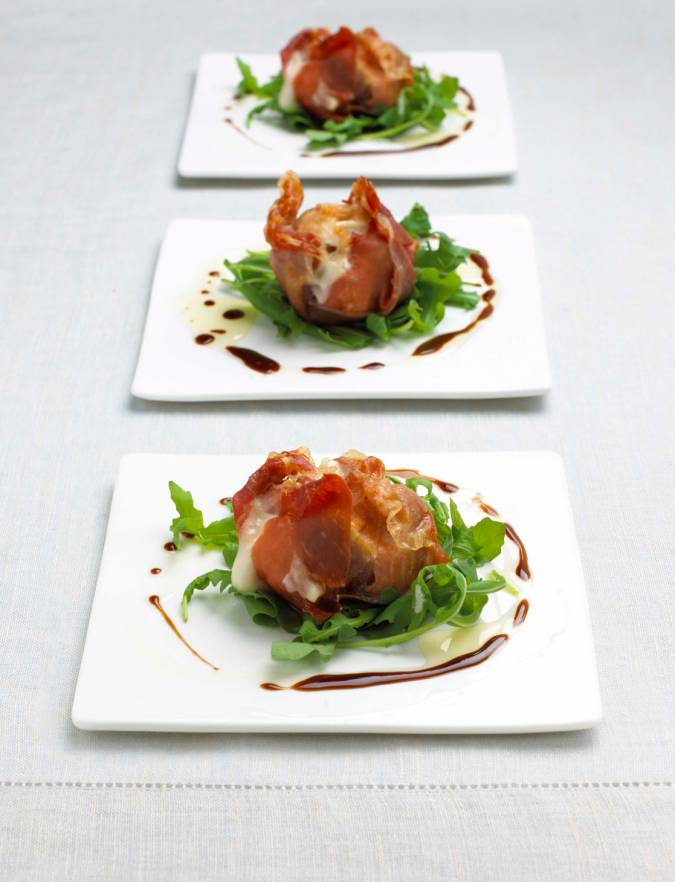 Roasted figs with parma ham and goat cheese - Another quick appetizer that is packed with flavor, and has a sophisticated appearance, too!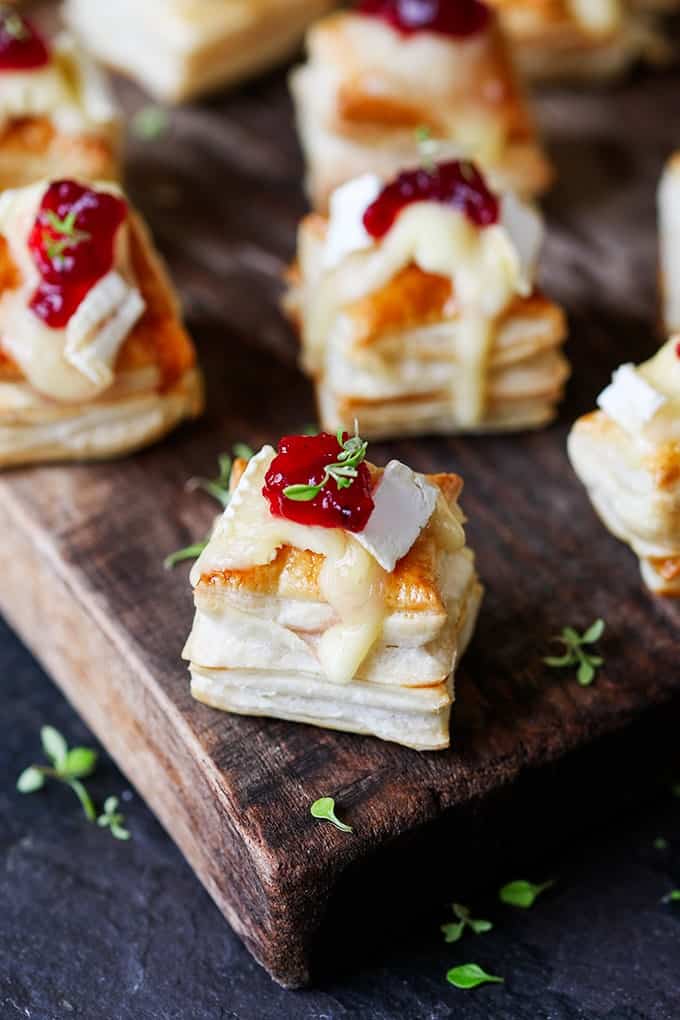 Cranberry brie bites - a simple appetizer or party snack. These Cranberry and Brie Bites always gets polished off in minutes! Super easy to make, five ingredients in the oven and ready in 21 minutes - that's my kind of recipe! 
So you've picked one, got the ingredients written down and now we're halfway there already!
---
Side Dishes
Really, this section should be call "Potatoes" because, let's be honest, without something starchy to soak up the gravy, it might not be Christmas after all. Embrace your inner Irish, pick a type of tater and then some salady sides.
The world's best roast potatoes - Long debates have been had about the secret behind the best roast potatoes. Fluffy and light on the inside, golden and crispy on the outside? You bet and since it's the season of giving, we're sharing the simple secret so your Sunday roasts and lengthy lunches can give start to rumors of epic proportions.
Patatas Bravas - Savory and spicy flavors combined in this classic Spanish dish. Patatas bravas consists of crispy cubes of potatoes topped with a flavorful tomato sauce. Great as a light meal or part of a delicious spread of appetizers.
Gingered sweet potatoes - These gingered sweet potatoes are the epitome of maximum flavor, minimum hassle, and ideal for any slow cooker.
Wild rice with pecans and cranberry dressing - Christmas lunches are often about the mains but, like a supporting cast, your side dishes can really enhance the key attraction. This somewhat unconventional but utterly scrumptious wild rice salad couldn't even keep Scrooge at bay.
---
Desserts
You can make most of these in advance and they will not only get you in the spirit of things but will have the house wafting like Mrs. Clauses' kitchen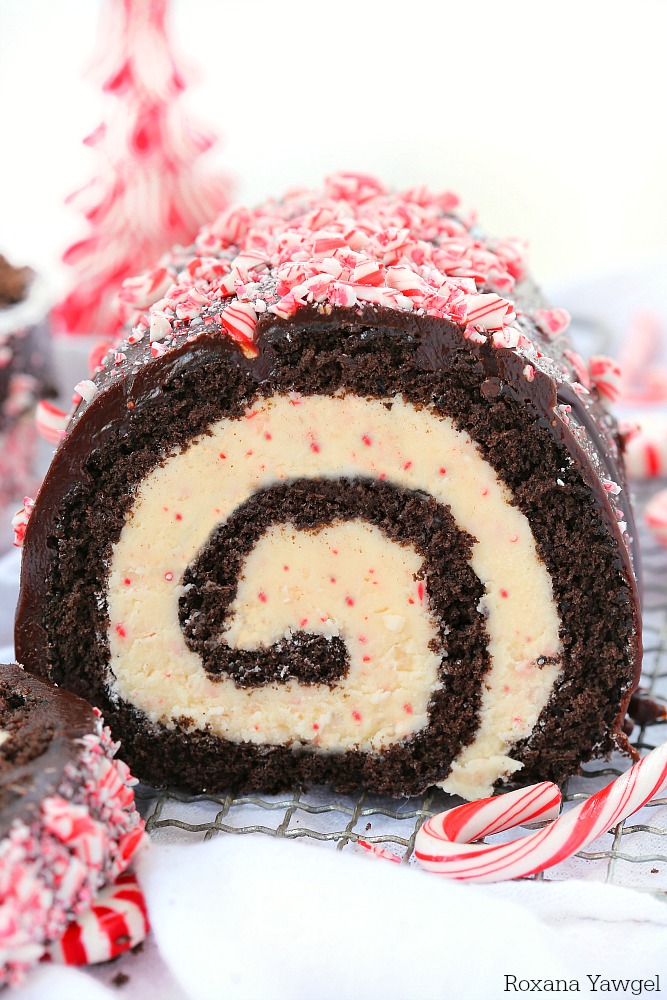 Chocolate peppermint bark roll cake - A delicious chocolate cake filled with an irresistible peppermint white chocolate filling, this chocolate peppermint bark roll cake is perfect for the Christmas holiday!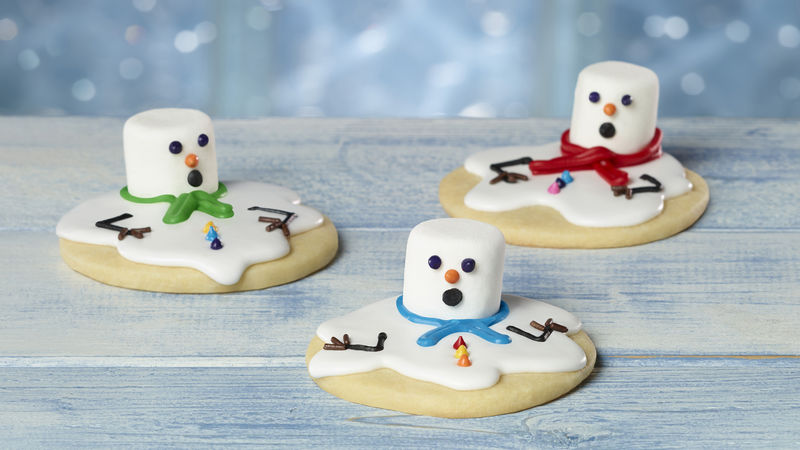 Melted snowman sugar cookies - Better hurry up and eat them! These sugar cookies are melting away…Transform your favorite sugar cookies into melting snowmen in just a few minutes.
Reindeer chow - Reindeer Chow, an easy, fun, and favorite holiday treat!
Grinch cookies - The Grinch is a mean one. He doesn't like Christmas nor does he like cookies. And that is ENTIRELY OKAY. Because, that means more cookies for you and me! SCORE!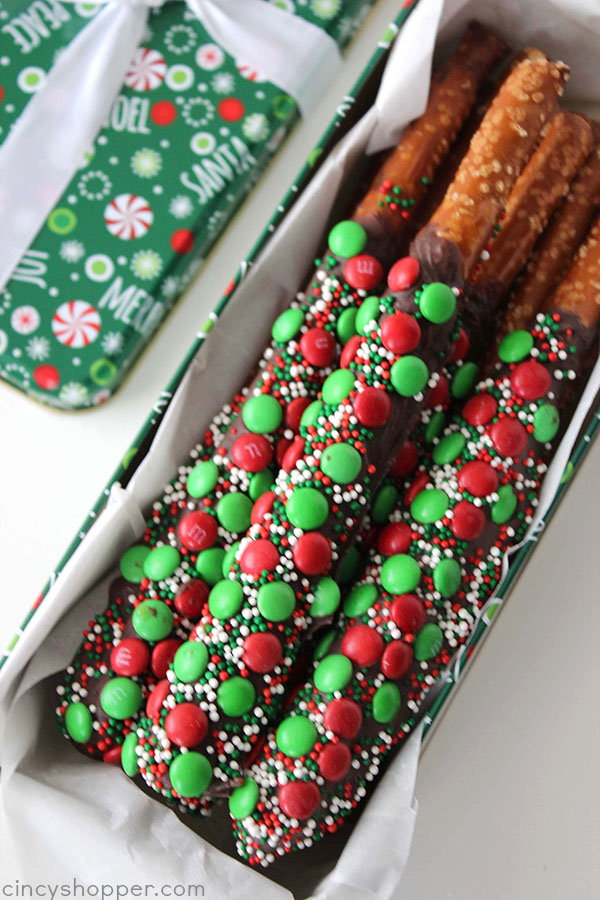 Caramel chocolate pretzel rods - If you need some Christmas food gift inspiration, these will be perfect for gifting this holiday season! Simple to make, no need to buy gourmet.
---
2. Entertainment
For The Grown Ups
Trust us on this one; conversation comes about best when people can do something with their hands or engage over common ground. Our double whammy solution? Create a drinks station. It will free up heaps of time for you, not having to play hostess and gives your guests a great topic of engagement. Here's what you need:
A table or counter to function as the bar area (if you don't have a bar)

Coolers, ice buckets, bottle openers, paring knives, chopping boards, straws in jars and an array of glasses

Extra tidbits like the fruity odds and ends

Print out some drink recipes like Bailey's Egg Nog  

Craft beer, wine, etc.
Now they can chat and make merry while you mix and mingle and keep an eye on what's cooking.
For The Kids
If you're of a certain age group, there are bound to be little ones around. Here are some activities to keep them busy and inspired!
Beaded candy cane ornaments - Here's an easy craft to do with children: Create pipe cleaner candy canes to hang on your Christmas tree. Fun for young children to make and give as gifts, too.
Christmas inspired printables - click the link for printables to keep kids entertained! This site offers scavenger hunts, word scramble, charades, trivia and so much more!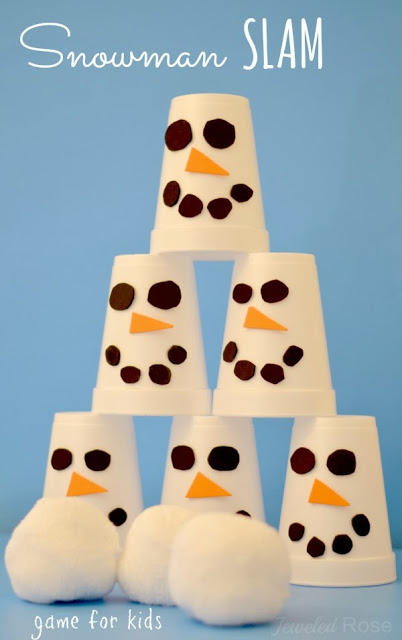 Christmas games - Here's another great site for awesome fun filled Christmas games!
---
3. Let's Chat Decor
You don't have to transform your home into the Polar Express. Keep it light and rustic and let the general table fare speak for itself. Adding a few springs of greenery into any glass jars makes all the difference. 
How to make a giant Christmas wreath 
Christmas tree clippings - Take clippings from a tree outside and stick them in a vase for a quirky tabletop look. 
Use tiny stockings to hold your silverware and spruce up your dining display!
---
4. Tips on Prep & Clean Up
When it comes to prep, planning is key. Here are a few simple guidelines to follow to make sure that everything runs smoothly.
The Ingredients
Do as much as you can in advance ( if it  can be frozen, buy it now, and get the fresh stuff the day before you cook.) The last thing you want is a rushed dash to get the cranberries.
The Alcohol
Buy all your booze online and have it delivered to your door. No heavy trips, no tearing plastic.
Clean Up
This can become a bit of a nightmare but here are some things you may want to keep in mind:
You can happily rinse off the dish of those guests that were kind enough to bring a contribution. If there's leftover, cover it in foil and give it back.

You could also hire a cleaning service for after the event.

Make sure your dishwasher (if you're lucky enough to have one) is empty. Do all the plates, glasses and cutlery and leave the big stuff out.
---
5. Think About Timing
Timing as they say, is everything. It's the difference between you enjoying your Christmas planning, and having time to paint your toenails while the turkey is basting vs. answering the door with a curler in your hair. Fit these guidelines into your agenda and you'll be smooth sailing.
Turkey Time - Your turkey will need 2-3 hours plus resting time. So make sure you plan to have that done at least an hour before your serve. Start the turkey about 5 hours before you want to eat, 4 hours before guests arrive. You might need some wiggle room to finish the cooking, and it will stay warm for ages.
Some roast, some ready - Don't plan to roast everything. If it can be served cold, do that. It takes pressure off, and it's refreshing. If you are going to roast, get your meat done and out to rest, par-cook anything you plan to roast on the stove. Roast potatoes can take ages of you have to cook them raw, but par-cooked they should only take about 30 minutes. 
---
6. Don't Forget The Music!
There are the Boney M and Michael Buble die-hard fans, and then there are those who believe that it's not really Christmas until you've pulled out the old tapes from Dad's tape deck. What do you listen to to get the party started? Music can make the world go round.
---
We hope these tips helped you with planning your first Christmas at your home, or gave you some fresh insight if you're home is tradition for family gatherings.
Do you feel ready? It's going to be sensational!